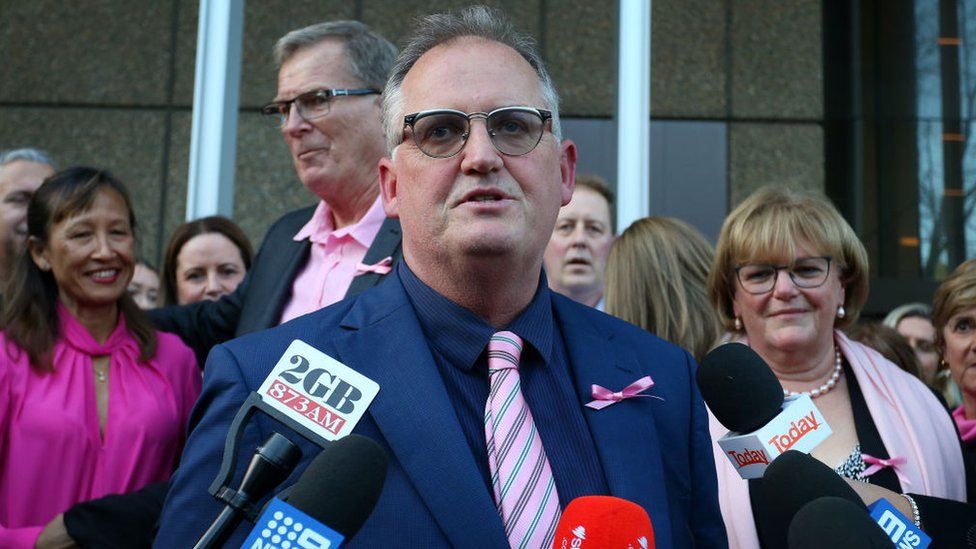 Twenty-one years ago, journalist Hedley Thomas walked out of a Sydney police station blinking in astonishment.
Back then, few had heard of Lynette Dawson, a mother-of-two who had disappeared without a trace in 1982.
But Mr Thomas' perusal of her cold case that day set in motion a series of events that would make Lynette Dawson a household name. It culminated on Tuesday with her husband, Chris Dawson, convicted of her murder.
From the get-go, Mr Thomas said, he was struck by how absurd and "unjust" Mrs Dawson's story seemed.
"A young mother who was devoted to her daughters [was] being written off as a woman who didn't care about them, who just ran off… while her husband was conducting this extraordinary relationship with a schoolgirl half his wife's age," he told local broadcaster Seven.
As he dug deeper, his bewilderment only grew.
She had left with just a few clothes - no suitcase, no jewellery, not even her contact lenses.
And she had no job, no car and little, if any, money.
She supposedly didn't contact anyone again except the husband who had betrayed and humiliated her.
"That is just completely ridiculous," Mr Thomas told the Australian Broadcasting Corporation, adding that "people would see through it today".
On Tuesday - 40 years after Mrs Dawson vanished - a judge in the New South Wales Supreme Court did.
Her body has never been found and the entire case hinged on circumstantial evidence.
But Justice Ian Harrison concluded that Chris Dawson - driven by an infatuation with his teenage babysitter, who was also a student at the school where he taught - had murdered his wife.