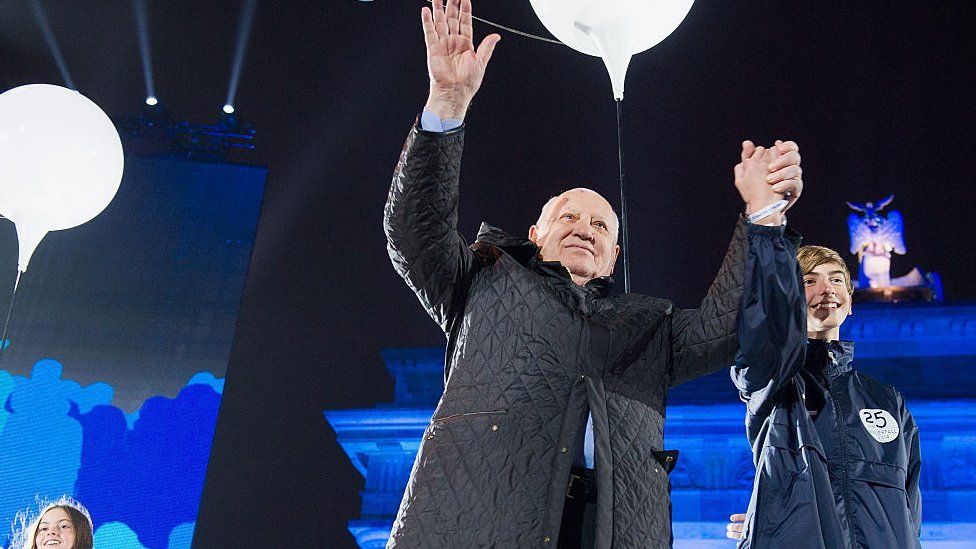 Mikhail Gorbachev was lionised by the West for lifting the Iron Curtain and ending the Cold War, but opinion is far more negative in Russia and much of its old communist empire.
One Russian state news agency commentator said he was proof that a leader's good intentions were capable of causing hell on earth for an entire country.
A friend and liberal media figure, Alexei Venediktov, said mournfully: "We've all been orphaned, just not everyone has realised it."
The Soviet Union's last leader may have given millions of people their freedom - but in his time in charge he still sent in troops to quell protests in the Baltic republics, Kazakhstan and the Caucasus.
And even though his mother had Ukrainian roots, Ukrainians never forgave him for supporting Russia's annexation of Crimea in 2014.
There was little love lost between Gorbachev and Russia's current leader Vladimir Putin, whose verdict on the fall of the Soviet empire as the "greatest geopolitical catastrophe of the [20th] Century" is well known.
Even the Russian president's statement was limited in its praise - saying Gorbachev had "deeply understood that reforms were necessary and sought to offer his own solutions to urgent problems".