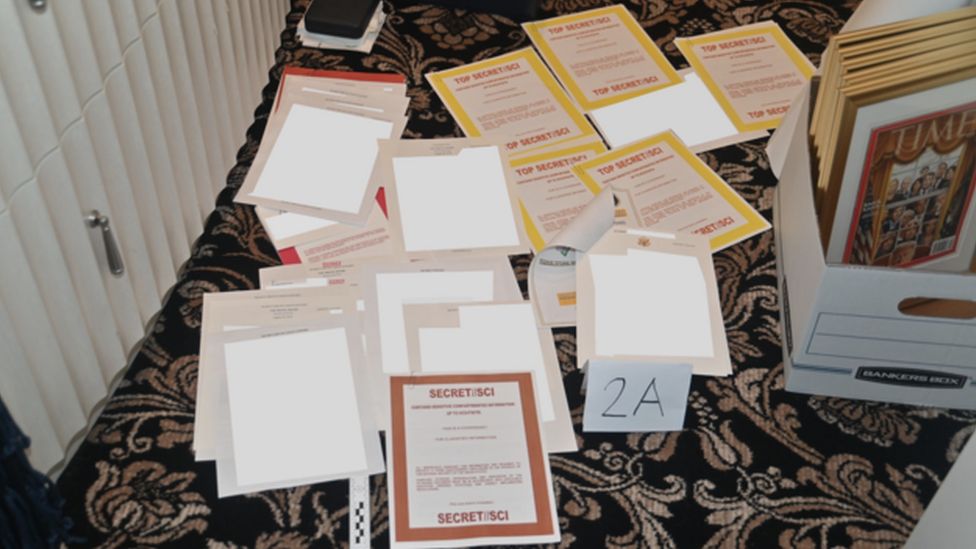 Ex-President Donald Trump may have concealed and removed documents during an FBI visit to his property in June, Department of Justice officials say.
In a court filing, the department said "efforts were likely taken to obstruct the government's investigation".
The filing is in response to Mr Trump's lawsuit for a "neutral" lawyer - known as a "special master" - to oversee part of the ongoing case.
Mr Trump has denied any wrongdoing and said the items were declassified.
Upon leaving office, US presidents must transfer all of their documents and emails to the National Archives.
In the filing released on Tuesday, the Justice Department's counterintelligence chief, Jay Bratt, gives the clearest picture so far of the department's attempts to retrieve documents from the former president.
Those attempts led to a National Archives team visiting his Mar-a-Lago home in January, an FBI team visiting in June, and the FBI searching the mansion on 8 August.
The FBI is investigating whether Mr Trump improperly handled records by taking them from the White House to Mar-a-Lago after he left office in January 2021.