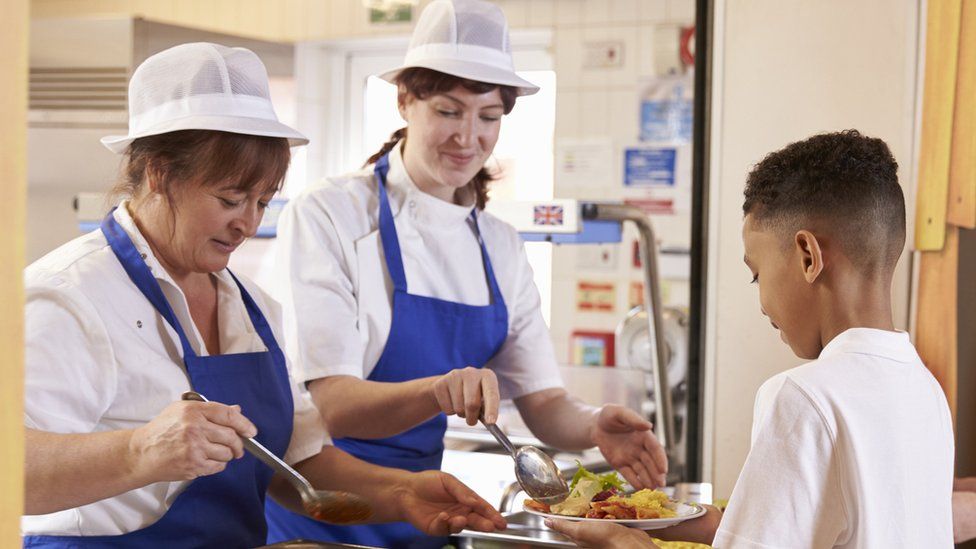 A number of schools in Northern Ireland have decided to offer more pupils free meals in response to rises in the cost of living.
Some schools are now offering free breakfasts to all pupils and some are offering hot dinners to more pupils.
Prices are rising faster than they have done for 40 years with inflation above 10%.
Energy bills especially have risen substantially putting increased pressure on many families.
In Wales, the government has begun rolling out a programme to offer free school meals to all primary school children by 2024.
Around 100,000 children in Northern Ireland are entitled to free school meals, that is around 30% of the total school population.
But some principals who spoke to BBC News NI said that an increasing number of families who were not entitled to the benefit were also facing rising pressures.