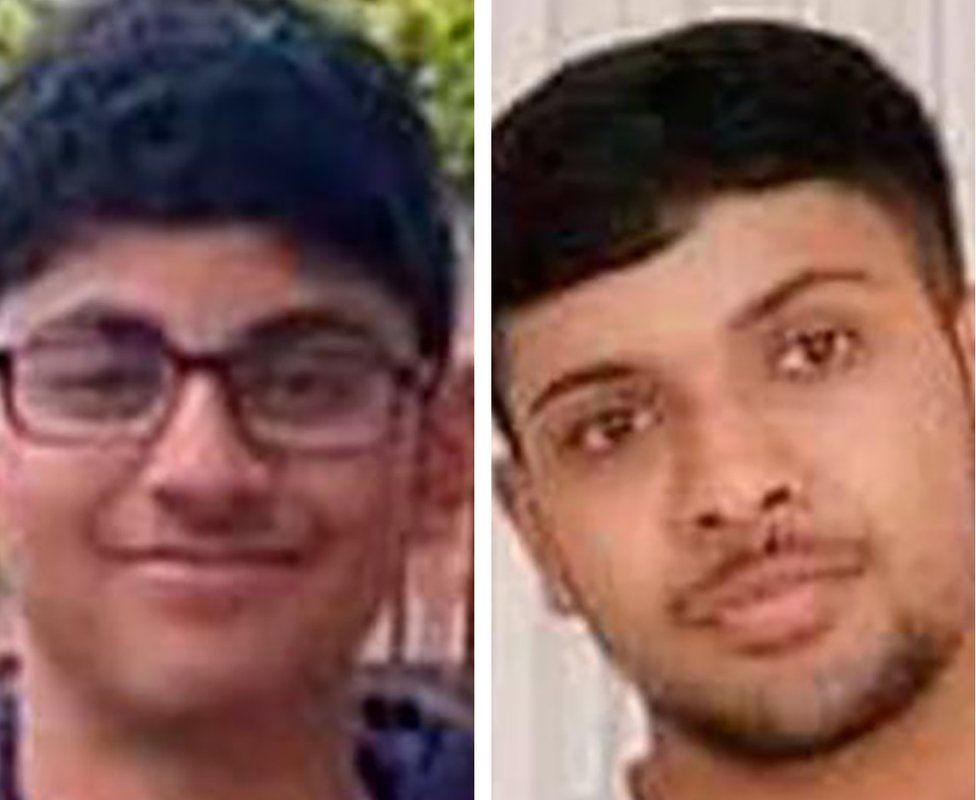 Safety measures around Enagh Lough, where two boys drowned, should be reviewed and improved, Foyle Search and Rescue (FSR) has said.
A book of condolence will open in Londonderry later for Reuven Simon and Joseph Sebastian.
The two 16-year-olds died after getting into difficulty at Enagh Lough on Monday evening.
Stephen Twells from FSR said warnings should include the fact that there is deep water there with drop off edges.
He added that signage could include guidance on what to do if you get into difficulty and that there should be better availably of life rings around the whole area.
The Northern Ireland Fire and Rescue Service (NIFRS) said the deaths were a reminder of the dangers of open water.
NIFRS area commander Mark Deeney said the lough was a deceptive stretch of water.
He told BBC Radio Foyle rescuers from the fire service were working 5m (16.4ft) away from the jetty in depths of 4m (13.1ft).
"It can become very easy to get out of your depth very quickly, when you consider the geography of the incident on Monday night, the location where the boys entered the water initially starts out very shallow, you can actually see the bottom, but very quickly the water depth increases dramatically," he said.
People should avoid swimming in open courses of water, particularly where they do not have the right equipment, the area commander said.
The boys, who were from the city's Indian Keralan community, were pupils at St Columb's College and had received their GCSE results last week.
They had been part of a group who had decided to go swimming while out cycling.
"Ideally people should only swim or undertake waterborne activities where it is designated to do that, or they have the correct safety equipment in place, and where people know where they are and that they are able to minimise the chances of getting into difficulty," Mr Deeney said.
Mr Twells said when his team arrived the fire service had recovered one of the boys and search and rescue volunteers had helped to get him out of the water.
"It became clear that we couldn't find the second boy and we deployed sonar equipment to scan the river bed," he told BBC's Good Morning Ulster.
"We were to direct the police divers and they were able to locate him," he added.
He said it was a harrowing incident for all involved.
Derry's mayor Sandra Duffy said she would like to see improved safety measures around Enagh Lough.
"I know there are life belts out around the lough, I know there is at least one sign - maybe that is what we should be looking at to make sure the warnings are adequate, that young people do see them," she said.
"Those children, those young boys went out thinking they were doing something safe and fun, and it didn't end that way."