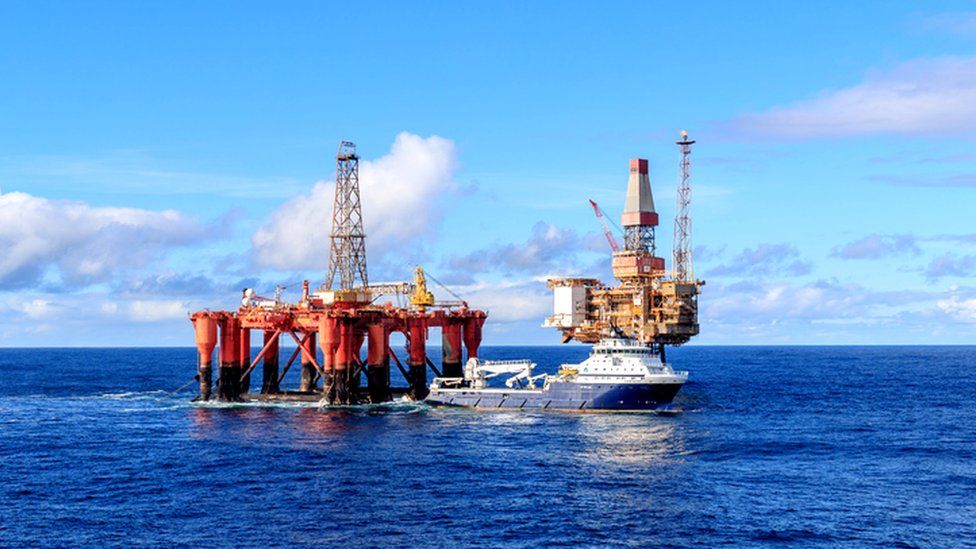 Energy firms have called on the UK government to "rapidly accelerate" investment in the North Sea.
Trade body Offshore Energies UK (OEUK) said urgent action was needed to reduce the UK's reliance on exports and vulnerability to global price shocks.
It urged ministers to announce the next round of oil and gas exploration licences as soon as possible.
OEUK also called for production approvals to be speeded up, as well as a rapid expansion of offshore wind.
In an economic report focusing on UK energy security, the organisation said there were energy reserves equivalent to 15 billion barrels of oil - enough to fuel the UK for 30 years.
But it warned that without "rapid new investment", the UK would have to import about 80% of its gas and 70% of its oil by 2030.
Energy firms warn of UK oil and gas dependency
Liz Truss' energy policy: Will it help people pay their bills?
The report comes as new Prime Minister Liz Truss is poised to announce a raft of measures to deal with soaring energy costs.
Speaking outside Downing Street on Tuesday, Ms Truss promised to "deal hands on with the energy crisis caused by Putin's war".
She said she would "take action this week to deal with energy bills and to secure our future energy supply".
OEUK's economic report estimates that the annual industry and consumer spend on energy will triple if the current planned October price cap increase goes ahead.
It also called for the Scottish and UK administrations to align regulation, responding to concerns that carbon capture and storage projects in the North Sea may be hampered by conflicting marine planning issues for offshore wind farms.
The trade organisation said the time taken to develop an offshore project and get it into production should be "slashed", in particular complaining about the average 10-year wait to get grid connections agreed.