Legal experts and analysts were stunned by the Justice Department's late-night filing detailing the sensitive documents found at Donald Trump's home as well as efforts by the former president and his attorneys to stymie the investigation.

The 36-page brief included an image of some of the documents discovered when the FBI executed a search warrant at Mar-a-Lago earlier this month, and counters many of the claims made by Trump's attorneys.

Advertisement

"This factual recitation has him dead to rights, there's no question about it," conservative attorney George Conway said on CNN.

Conway, a longtime Trump critic despite his marriage to Kellyanne Conway, who served in the Trump White House, added that the filing shows the former president is "guilty as sin":
#TrumpMeltdown EXPLAINED:

"He's guilty as sin." - @gtconway3d pic.twitter.com/4T5Zfmm5HD

— Grant Stern is boosted! (@grantstern) August 31, 2022
Other legal insiders and observers found the brief every bit as damning:
If the FBI found these documents in your home, you would go to jail. pic.twitter.com/iQMMuNMrmd

— Walter Shaub (@waltshaub) August 31, 2022
Advertisement
Insane heart palpitations for anyone who's ever been in government seeing this picture https://t.co/BkojdQiTYl

— Kate Shaw (@kateashaw1) August 31, 2022
I just read the DOJ motion for the Mar-a-Lago search warrant. Wow did Trump filing his motion for judicial oversight backfire! The DOJ Motion is so damning it could essentially be copy and pasted as an indictment. Trump is the biggest POS traitor.

— Ben Meiselas (@meiselasb) August 31, 2022
The location of the classified documents (in the drawer in Trump's desk) and the fact that they were mixed in with other documents (presumably Trump's personal property) is evidence that Trump was responsible for the willful retention of those documents. https://t.co/X142gHTtOz

— Renato Mariotti (@renato_mariotti) August 31, 2022
This photo was taken during the Aug 8 search, AFTER trump lawyers signed a letter certifying all classified materials had been returned. It makes me nauseous. pic.twitter.com/Zi9UdRfsaA

— Mueller, She Wrote (@MuellerSheWrote) August 31, 2022
Some documents were so highly classified, some FBI agents had to get additional clearances to review them. pic.twitter.com/FuQTCnD7Ve

— Matthew Schafer (@MatthewSchafer) August 31, 2022
Advertisement
Call me crazy, but I could see an indictment with Trump and his lawyer(s) as co-defendants.

— Katie S. Phang (@KatiePhang) August 31, 2022
Worth keeping in mind there is still a lot we don't know about the Mar-a-Lago search. For example: What particular documents did Trump have there? Why did he have them? Who accessed them? What witnesses did DOJ have, and what did the witness tell them, that led to the search? https://t.co/kKdWRIJVmd

— Orin Kerr (@OrinKerr) August 31, 2022
As somebody who had a clearance for the better part of 35 years, this picture gives me hives https://t.co/Ef7IXDs5M2

— Tom Nichols (@RadioFreeTom) August 31, 2022
These are the secrets that protect our troops. Either you want them protected or believe they should be in the hands of a corrupt man who has used U.S. resources before to help himself. Are you with the troops or Trump? #TroopsOrTrump pic.twitter.com/YuVZ8VAxAE

— Rep. Eric Swalwell (@RepSwalwell) August 31, 2022
If any other government employee had had this stuff, they would've been fired into the Sun. https://t.co/EkkLTuoq7M

— Matt Ford (@fordm) August 31, 2022
Advertisement
Based on its response, I think DOJ and FBI were shocked by the volume and sensitivity of material seized at Mar-a-Lago.

— Brandon Van Grack (@BVanGrack) August 31, 2022
Feels like a good night to RT https://t.co/0kkv6DCOgZ

— Peter Strzok (@petestrzok) August 31, 2022
Ironic that Trump has done to himself exactly what so many people have been urging him to do to himself for years.

— George Conway🌻 (@gtconway3d) August 31, 2022
Related...
Trump Tries Mobster-In-Chief Role With Attacks On Law Enforcement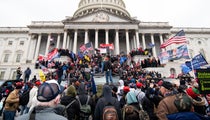 Mar-A-Lago Search Affidavit: Trump Was Insecurely Storing Most Sensitive Intel At Club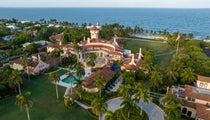 Rep. Scott Perry Suing To Stop FBI From Accessing His Phone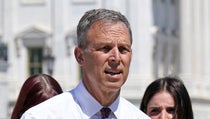 Go To Homepage

Ed Mazza
Overnight Editor, HuffPost
Do you have information you want to share with HuffPost? Here's how.
More:Donald Trumpdepartment of justiceGeorge ConwayFBI Raid
Popular in the Community
Trending

DOJ: 'Efforts Were Likely Taken' To Obstruct Probe Of Trump's Classified Documents

Country Singer Luke Bell Found Dead At 32 After Going Missing

Biden Calls Out GOP Members Warning Of 'Blood In The Street' If Trump Is Prosecuted

Liz Cheney Slams 'Chameleon' Ted Cruz After Senator Criticizes FBI

As Biden Goes On Offense, Trump Goes Unhinged
Newsletter Sign Up
Politics
HuffPost's top politics stories, straight to your inbox.Successfully Subscribed!Realness delivered to your inbox