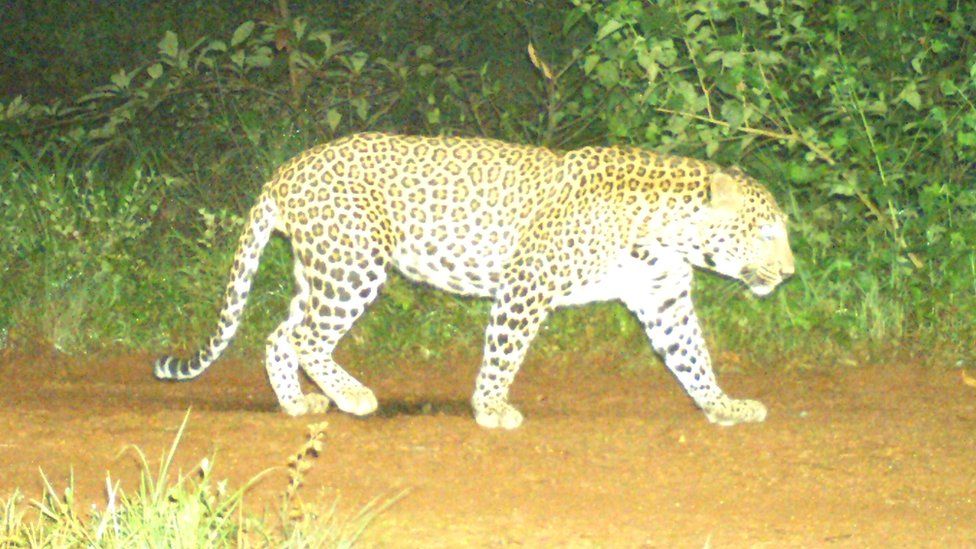 An operation to catch an elusive leopard has been under way in the southern Indian state of Karnataka for more than 27 days.
The animal first made headlines on 5 August when it attacked a labourer in the densely populated Belgaum city in northern Karnataka. The man was injured but survived the attack.
Since then, it has been spotted a few times around a golf course in the city, triggering panic among residents.
The state's forest department has enlisted around 300 personnel - from veterinarians and sharpshooters to anaesthetists - to catch the leopard and release it into a forest, but the operation has been unsuccessful so far.
The issue has also triggered a political firestorm, with opposition politicians asking the state's forest minister, Umesh Katti, to resign - Mr Katti said he was prepared to do so if that meant "the leopard will be captured". Karnataka is governed by the Bharatiya Janata Party (BJP).
"There has been a lot of public pressure to catch the leopard soon, so more personnel have been pressed into service," Vijayakumar Gogi, a top forest official in the state, told the BBC.
But conservationists say the large-scale operation - and media attention - might be counter-productive to catching the reclusive animal.
Leopards are shy creatures, but over the years, there have been several reports of them venturing into Indian villages and cities in search of prey as their habitats shrink.
Karnataka - which has a vast forest area and several wildlife sanctuaries - has 1,783 leopards, the second highest in the country, as per government data. The animals have often been spotted in major cities in the state, such as Bangalore and Mysore.
Anthony S Mariappa, a Belgaum forest official who is heading the operation, says this is the first time a leopard had been spotted in Belgaum city, which is why there is a lot of anxiety among people.