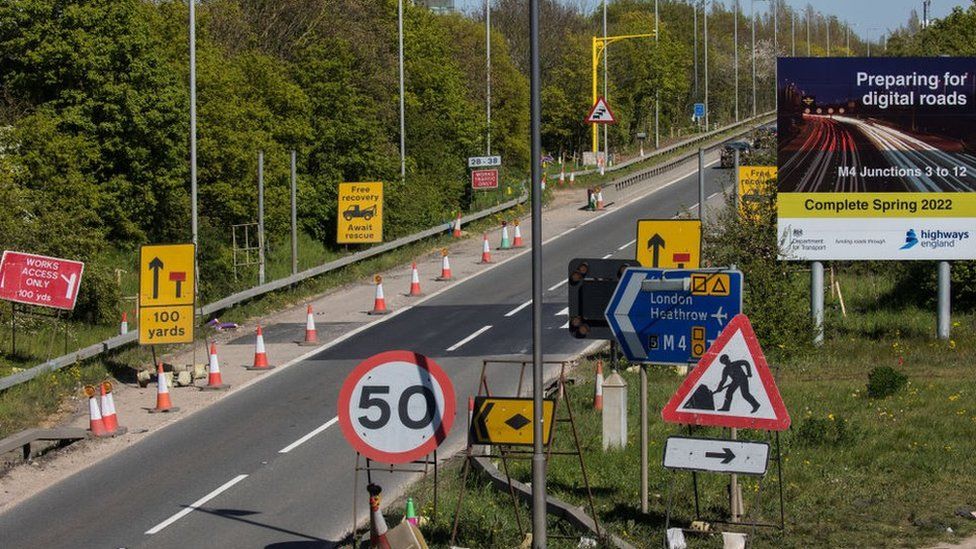 Conservative leadership hopeful Liz Truss has said she would scrap smart motorways where they are not working, if she becomes prime minister.
She said the "experiment" in all-lane running smart motorways "hasn't worked", and that she would "stop them if they are not working as soon as possible".
The government has already agreed that no more new all-lane running smart motorways will be built across the UK, until their safety has been comprehensively assessed.
These use the hard shoulder as an extra lane of traffic, but critics claim they have led to road deaths.