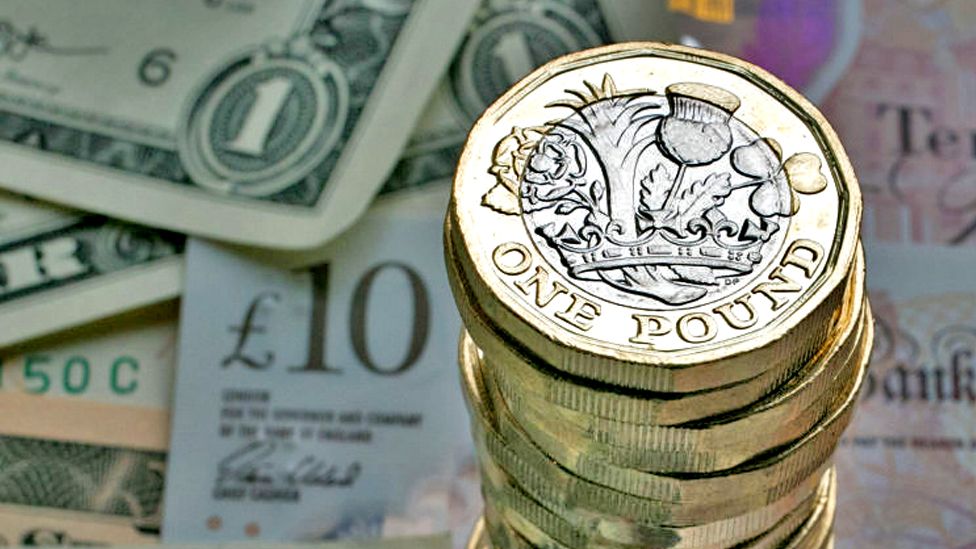 Worries over the prospects for the UK economy led the pound to slide 4.6% against the US dollar in August.
The last time the pound fell so much against the dollar was in October 2016, in the aftermath of the Brexit vote.
Sterling sank again on Thursday morning, dipping below $1.16 on the currency markets.
Analysts said the fall reflects the darkening outlook for the economy, with consumers and businesses facing rising prices and soaring energy bills.
The Bank of England has predicted the UK will fall into recession towards the end of this year.
The weak pound means Brits travelling overseas will find their spending money will not stretch as far.
August was also the worst month for the pound against the euro since the middle of last year.
UK economy shrinks as outlook on recession darkens
Bank's recession warning matters to everyone
"Our economic prospects are not looking particularly good compared to the rest of the world," said Laura Lambie, senior investment director at Investec.
Ms Lambie said that recession fears were weighing on markets, with the investment bank Goldman Sachs warning this week that the UK could remain in recession until 2024.
A recession is defined as the economy getting smaller for two consecutive three-month periods.