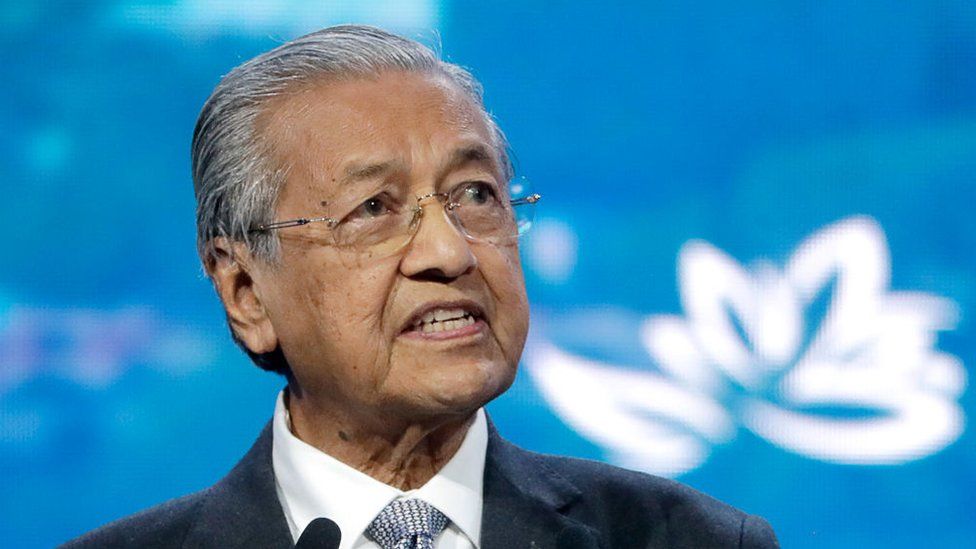 At the age of 97, Mahathir Mohamad is a name that has dominated Malaysian politics for decades.
Mr Mahathir first served as the country's prime minister for 22 years, from 1981 to 2003.
He is widely credited for Malaysia's rapid economic development and transformation from the 1980s.
In 2018, he came out of retirement in a bid to take down former prime minister Najib Razak - who had been accused of embezzling hundreds of millions in state funds.
With the help of former rival Anwar Ibrahim, Mr Mahathir was voted in again as the country's prime minister, while Mr Najib was charged and eventually jailed on charges of money laundering and abuse of power.
But the alliance proved unable to withstand the weight of internal rivalries, and in February 2020 Mr Mahathir found himself ousted in a twist of events that saw the collapse of the governing Pakatan Harapan coalition.
However, the two-time premier continues to be an influential figure in the country, although his legacy has been mixed.